Keep in mind...
The leaderboard measures engagement by students and relevant groups (e.g. student organizations) in your pathway. For students, their leaderboard rank is calculated by a few factors (in order of priority):
Highest level achieved
Point total
How frequently you log in
For example, this means that all students at Level 2 will be ranked higher than students at Level 1, regardless of their point totals. See screen shot below for an illustration.
About the student leaderboard:
1. To access the student leaderboard, login to the web app and navigate to the Leaderboard tab on the left-side toolbar. Make sure you are viewing the Students section.
2. The student leaderboard displays the top 20 students, per the filters you apply. Standard filters include:
All Time - the time interval by month, semester, year, or all time.
Levels - the overall level of the student.
Classes - the student's class standing (e.g. Junior).
3. Your university has the ability to set custom filters for the leaderboard as well. Depending on the custom filters they choose, you may have access to additional filters. In the example below, there are 3 custom filters available:
Major - the major of students (e.g. Marketing).
Advisor - the students assigned to certain advisors.
Student organization - the different student organizations available to students.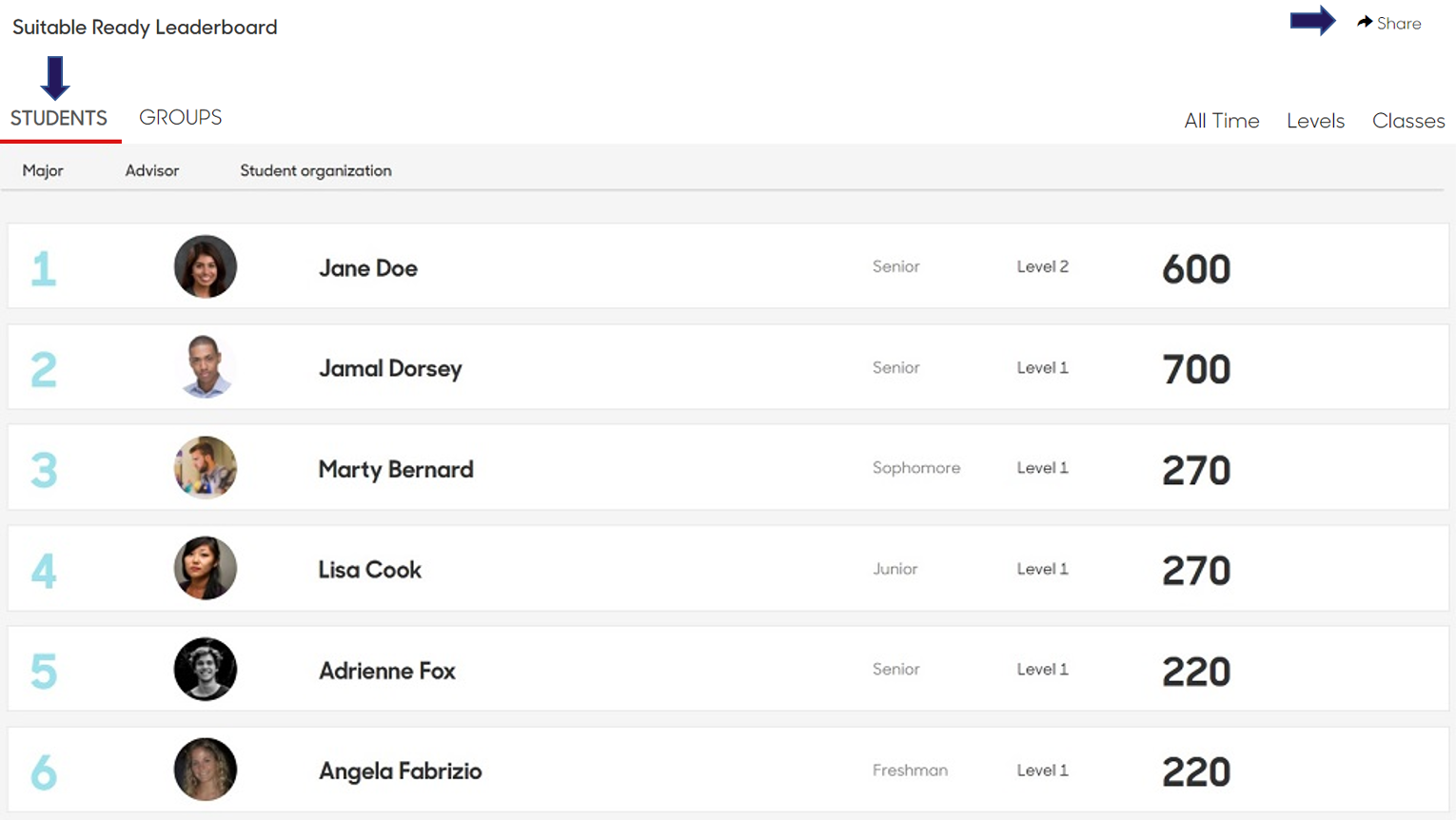 You can share any view of the leaderboard you create. Once you have the desired filters applied, select Share in the top right to copy the link, and paste that link wherever you'd like.