Keep in mind...
To check in and record your attendance, you will need to scan the QR code provided at the event via the Suitable App. Downloading our app is free and available in the app store for iOS and Android.
Checking In to Events:
1. Log into the Suitable App. If you have never logged in through the mobile app and need assistance, please review our article on signing into the mobile app.
2. Swipe right on an Event to open your camera and tap Scan QR to complete
OR
Tap the QR code icon

within the bottom toolbar to be taken directly to your camera.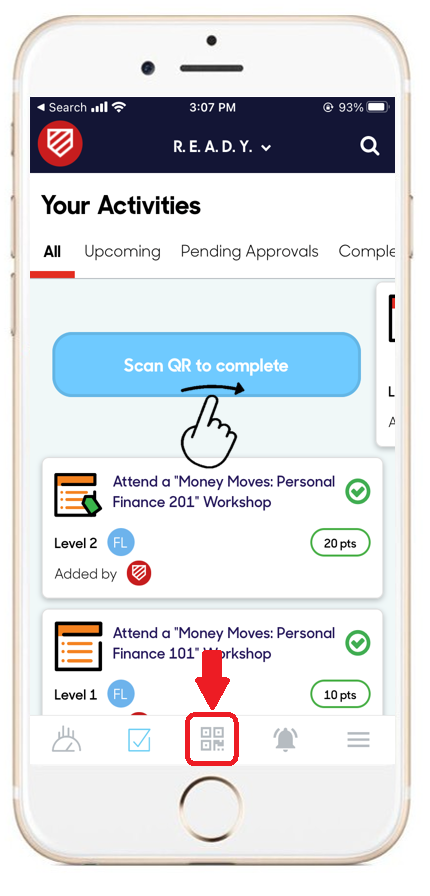 3. Aim your camera at the QR code. You will know you are successful when you see an Activity Completed message pop up.
You should see the activity record under your Completed Activities tab and on your Scorecard.