Keep in mind...
To begin the process, please get in touch with your representative from Suitable's University Success Team if you would like to add Student Organizations to your subscription.

You will need to have an organization administrator access role to add users via import.
You can add students to multiple organizations with this type of access.
1. Click on your program's logo in the top left corner of Suitable and choose your program's institutional organization.
2. Go to Settings on the left hand side.
3. Navigate to the Student Org Members page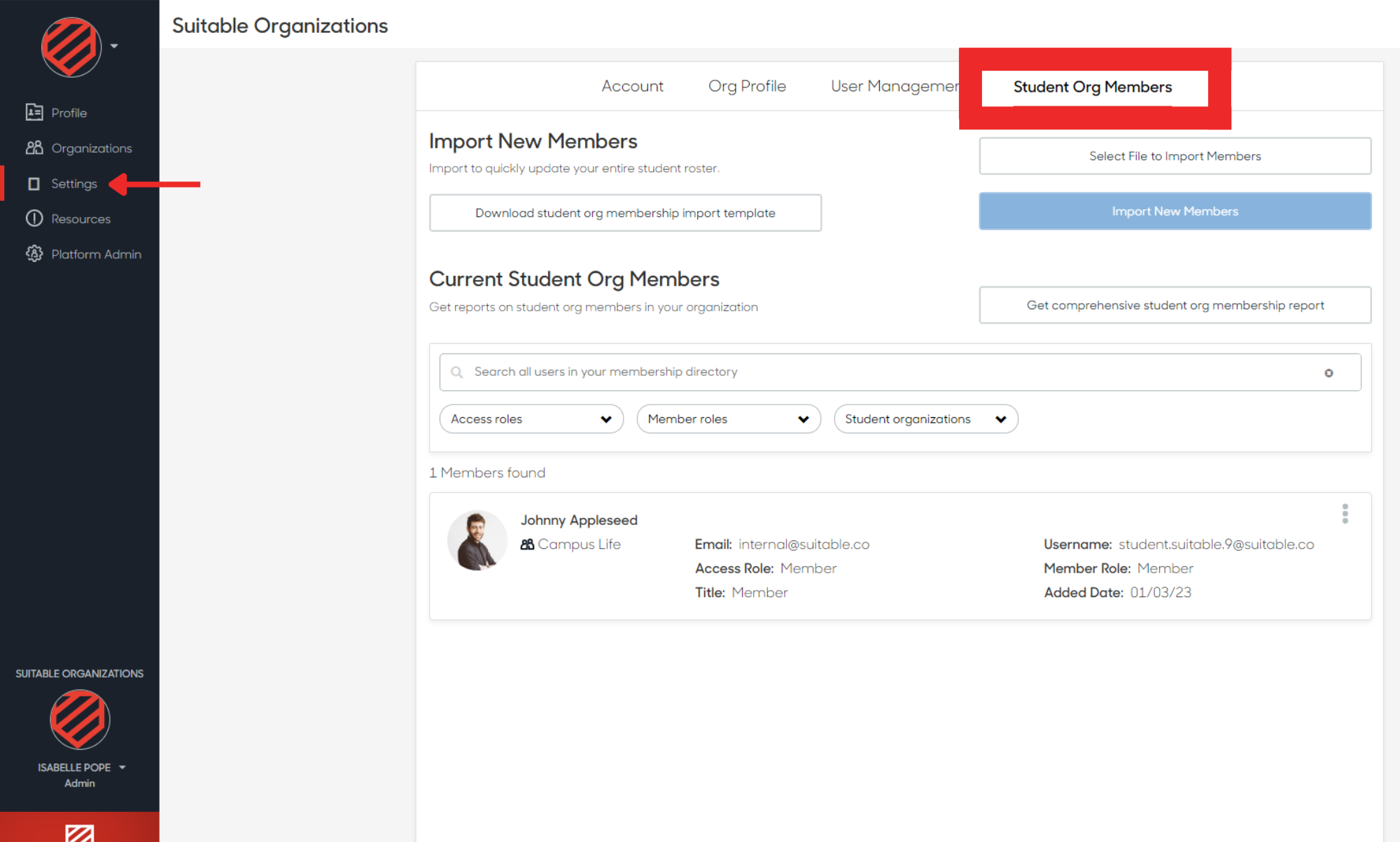 4. Click 'Download student org membership import template'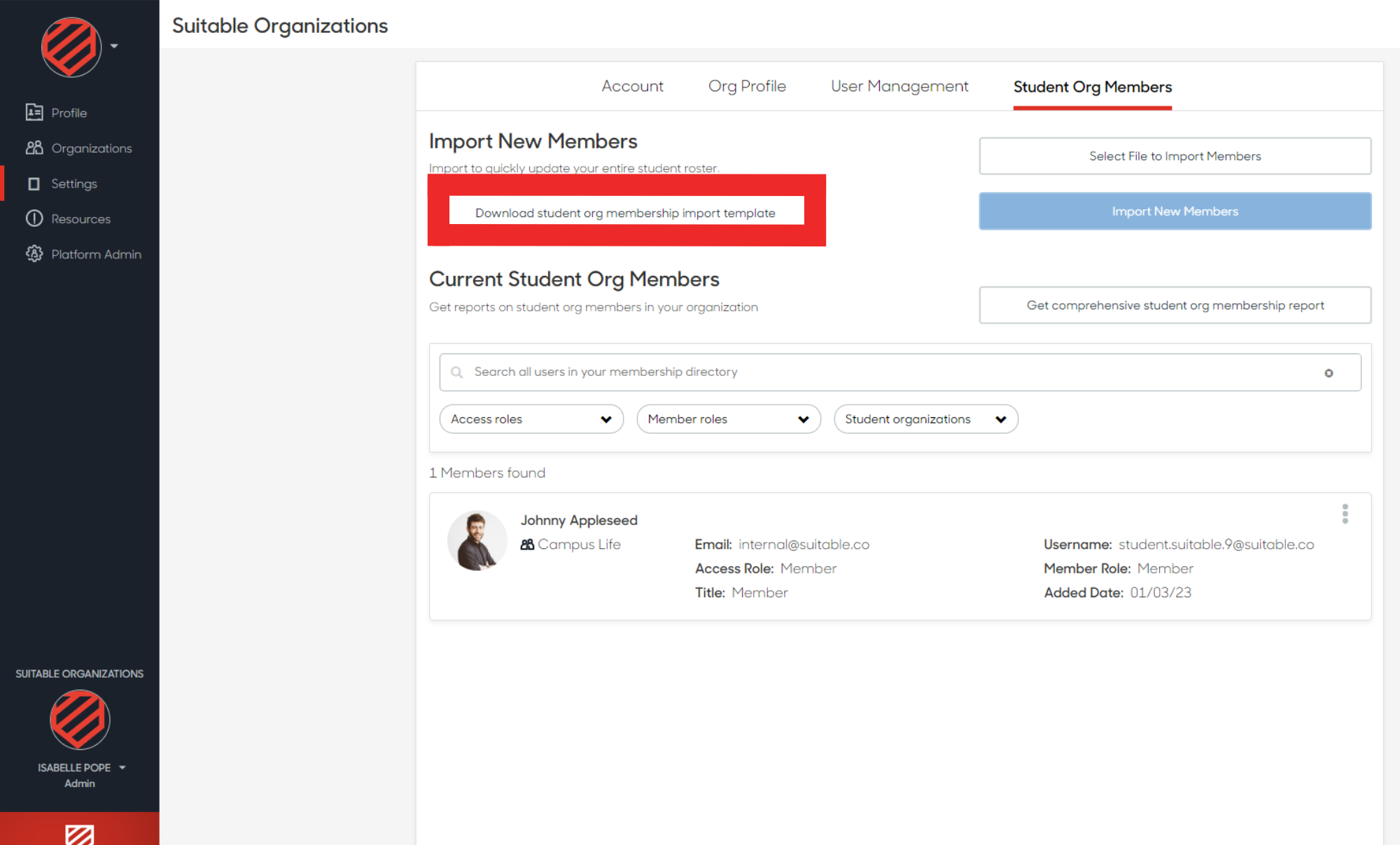 5. Fill out all of the required cells within the template. Once you have completed and saved the document to your computer, click 'Select File to Import Members'.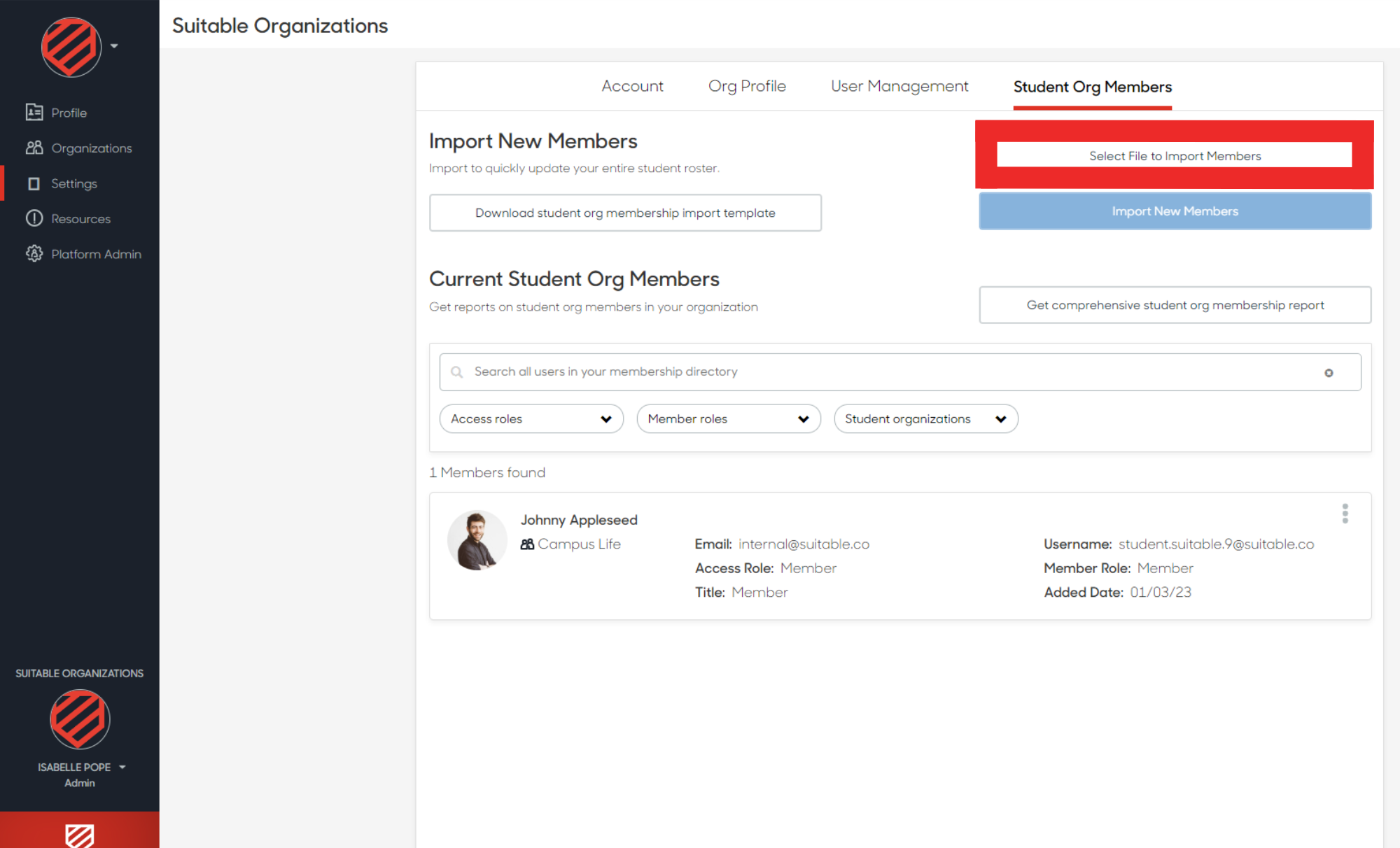 6. Once you have chosen the completed file, click the blue 'Import New Members' button.
7. Check your email to ensure that your file has been imported appropriately!
If you have additional questions, chat with us below or send us an email at
support@suitable.co
.