Keep in mind...
You are able to edit your account information, such as your name, preferred contact email, and password, on both the mobile app and the web app.
Below are the instructions on how to update your account information via the mobile app:
Once you log in, navigate to the Settings page by clicking the gear tool in the top right corner.
Then select Account in the Profile section.
To edit your other scorecard information, tap any field not marked with a lock symbol , as these fields cannot be changed.
Once you are finished making any necessary changes, tap the Update button at the bottom of the screen. If no errors appear after updating, you have successfully changed your account information.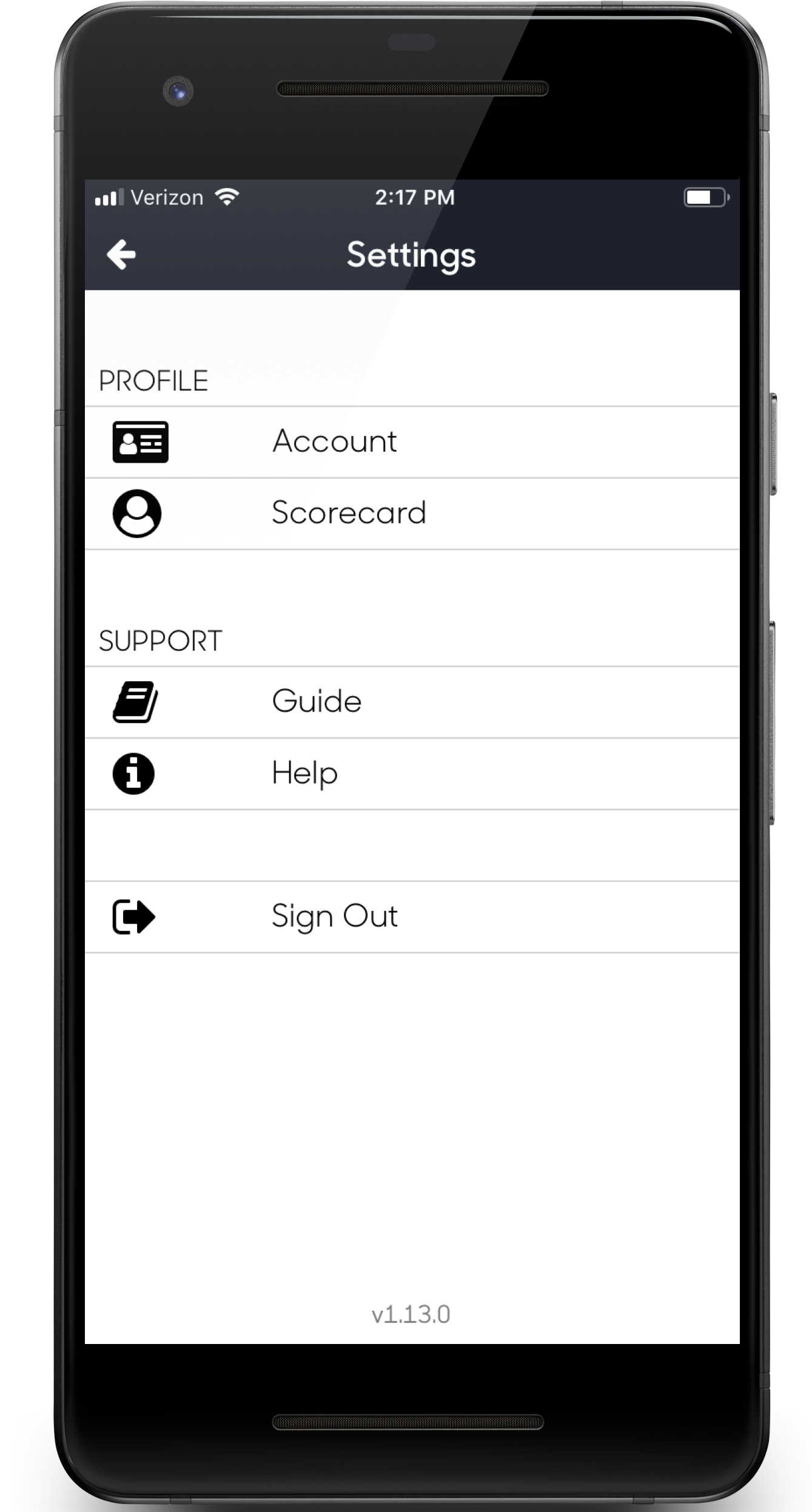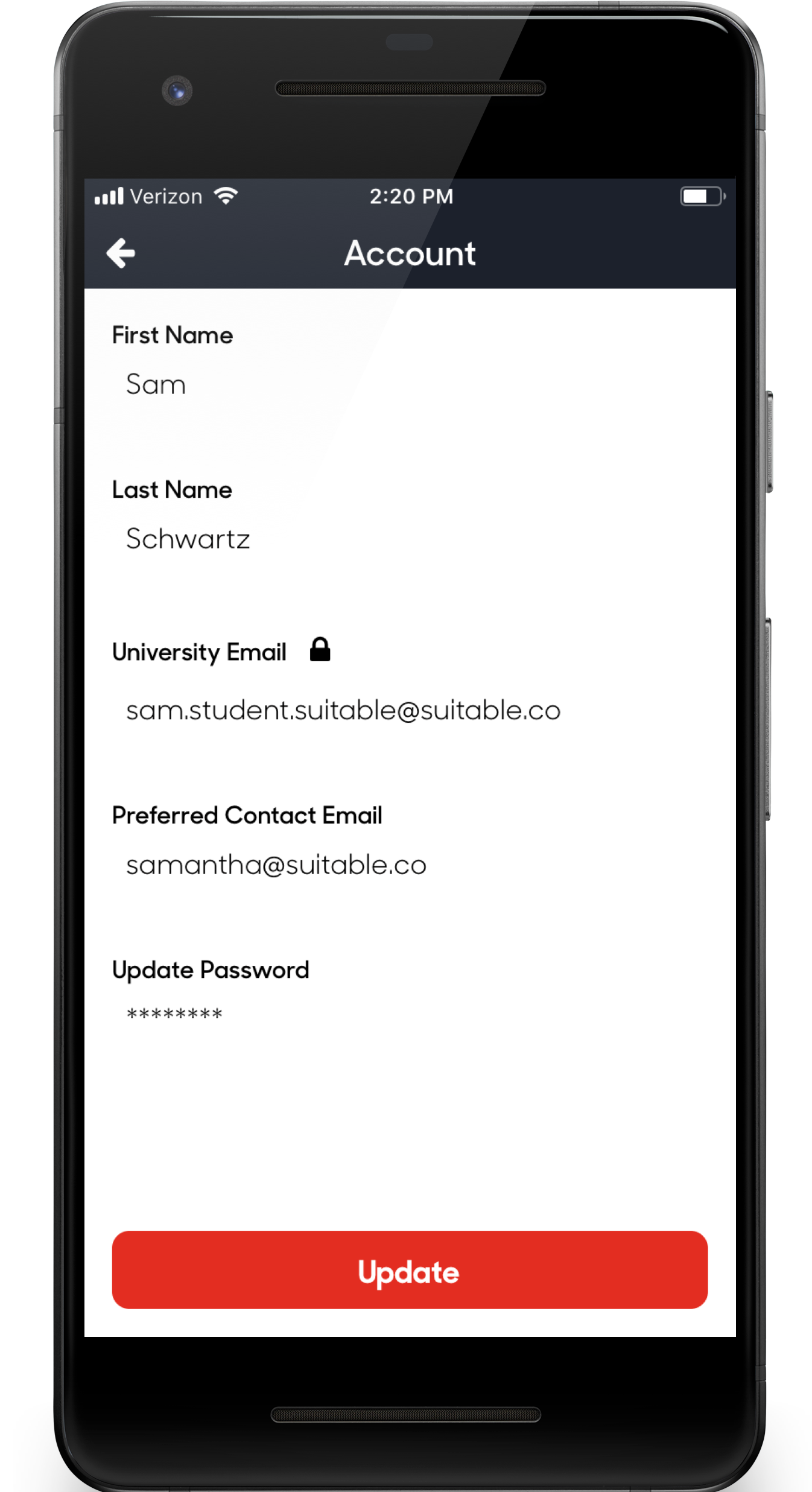 Any changes you make will immediately be visible on both the mobile and web applications for you and any other user who may be viewing your profile.
If your program utilizes Single Sign On (meaning you login to Suitable through your university's portal), then you will not be able to update your university portal password via this page. You will have to update your password through your university's portal.
Other reminders!
If there is anything you are unsure about, or simply have questions about something, feel free to chat with us below or send us an email at support@suitable.co - we are happy to answer any questions you may have!