Keep in mind...
You can only view completed submissions on the web app. To learn how to view completed submissions, review this article.
How to upload a file:
1. Find the activity you wish to complete via the Activities tab

2. After selecting the activity page, tap the caret

to the right of Add Submission*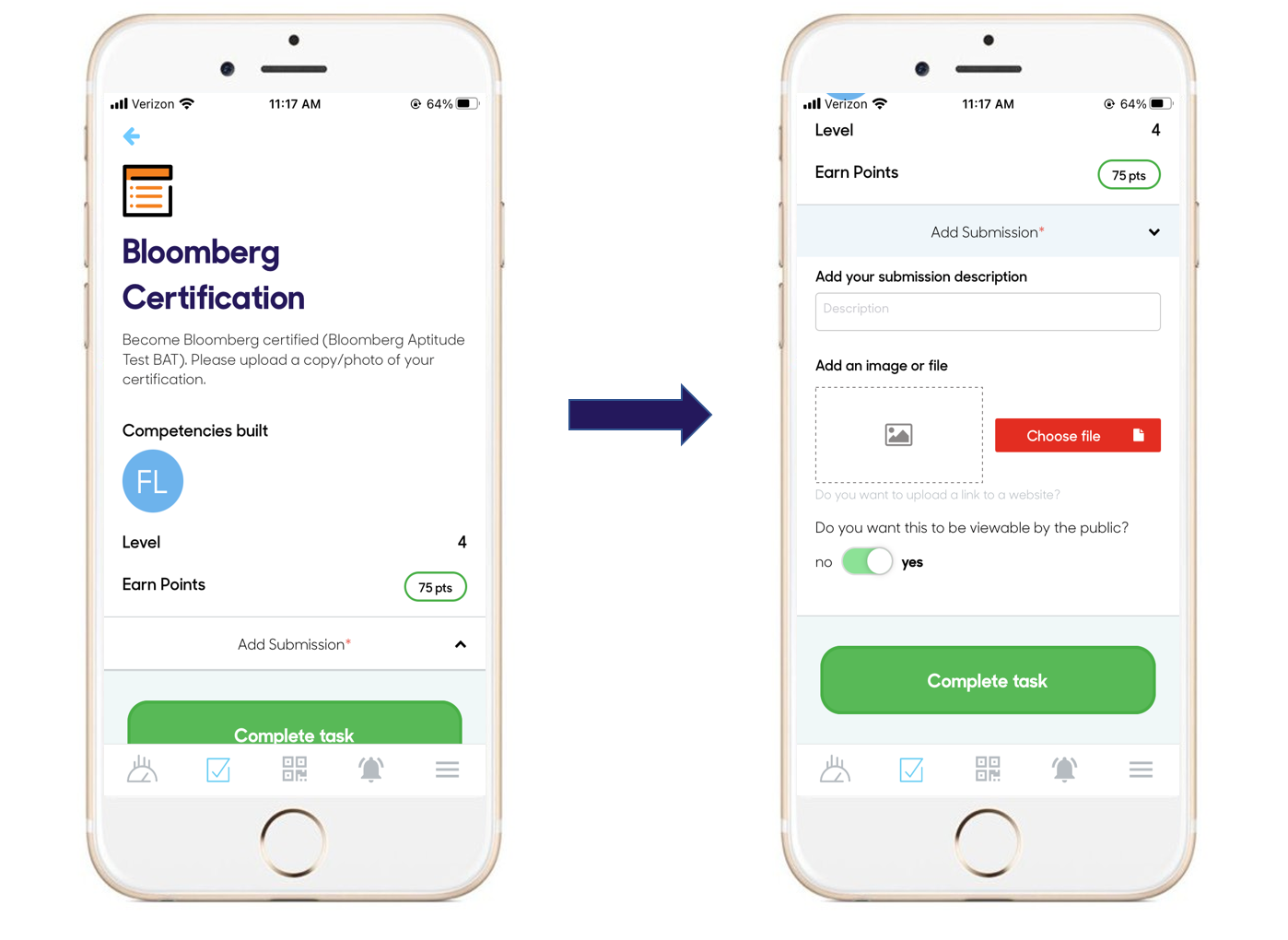 3. Select the source for the file you wish to upload. If you select Facebook, Instagram, Google Drive, or Dropbox, you will be redirected and required to log in to the respective service. Once logged in, you will be returned to the app and able to view available files from your selected provider.
4. Select the file you wish to upload.
5. (Android Only) Touch the upload button highlighted in the red box below.