Keep in mind...
Any Point Total Activity progress that you find on the mobile app can also be found on the web.
Below is information on how to view Point Total Activity progress on the web:
Once you log in, navigate to the Activities tab.
Then search for the Point Total Activity either through the search bar at the top or by scrolling through the activities.
Once you find the Point Total Activity, select View Requirements below the title of the activity.
From here, you will see all of the levels and competencies to earn points in, as well as your progress in earning points. All activities are categorized—Recommended, Tasks, Events, Experience sets, and Completed.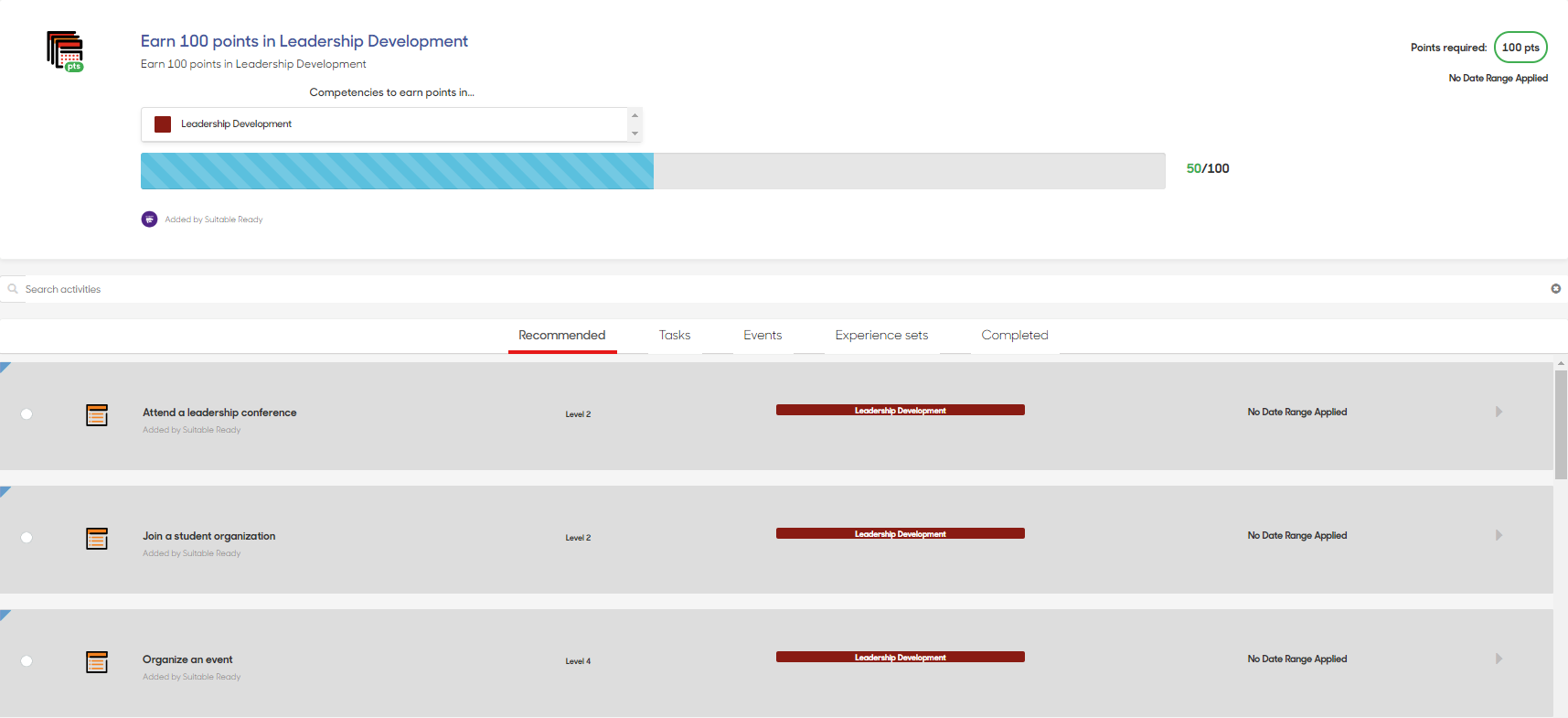 As you earn points in the associated level(s) and competency(ies), your progress bar and points value will increase.
For example, in the image above, this student has earned 150/200 points in the Communication Skills competency.
Other reminders!
If there is anything you are unsure about, or simply have questions about something, feel free to chat with us below or send us an email at support@suitable.co - we are happy to answer any questions you may have!