Keep in mind...
You can use your Portfolio—a featured part of your scorecard—to store and showcase additional work products you have created. The portfolio feature allows you to upload documents that you want visible on your public profile, i.e. a resume. This can be especially helpful if you are planning on sharing your scorecard with a potential employer.
Adding independent work to your portfolio is utilized when you would like to include a file in your portfolio that is not necessarily tied to an Task you completed or need to complete.
If a Task requires a submission, please follow this article to complete that task.
Here's a quick video that walks you through adding independent work to your portfolio:
Adding Independent Work to your Portfolio:
1. Click on the Portfolio tab when signed into Suitable
2. Click Add portfolio item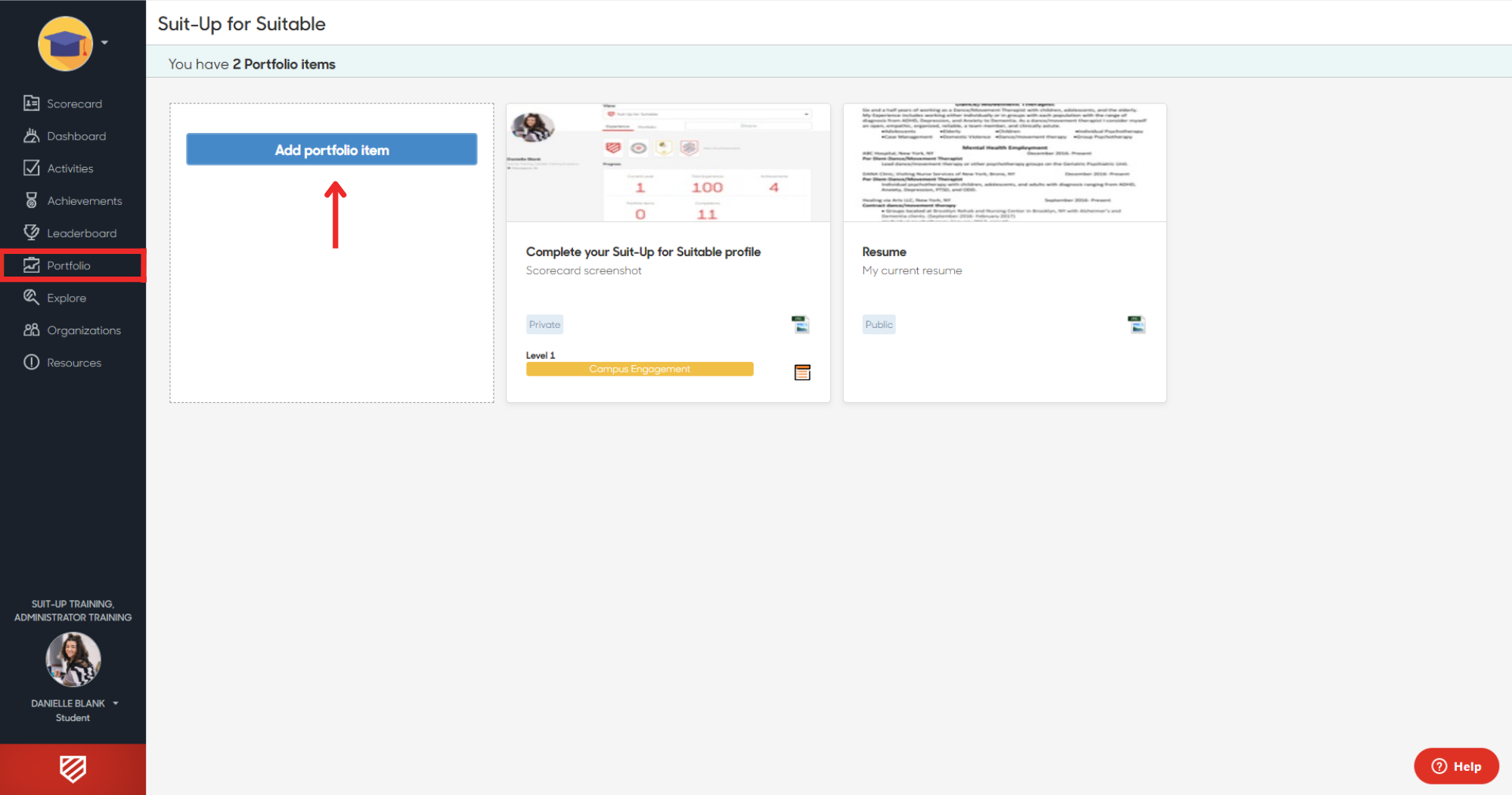 3. Select Independent Work then click Next.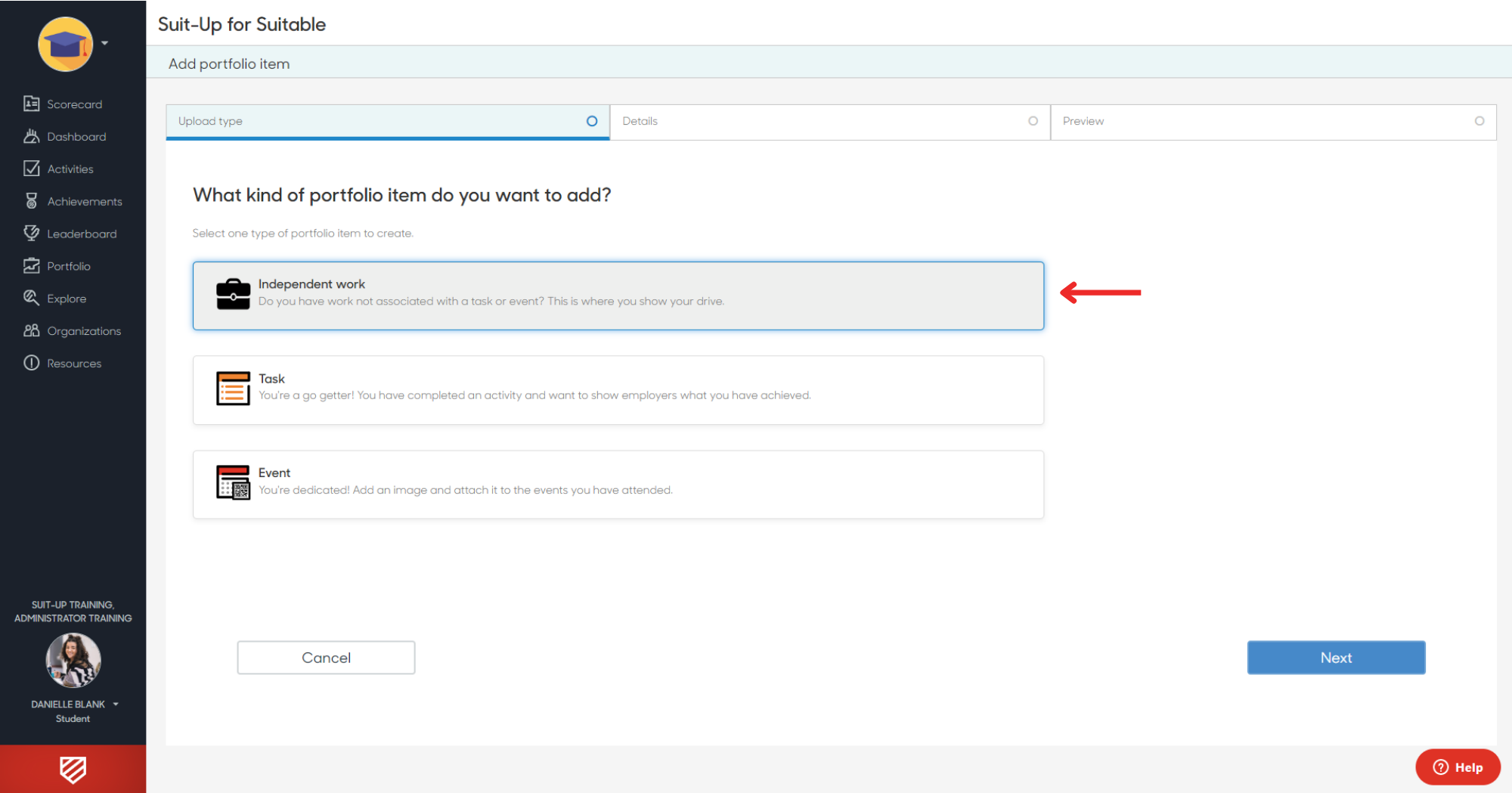 4. Choose Your File.
Add an item title and a description, and select whether you want the item to be public on your Scorecard. You can also upload a link to a website. Click Next.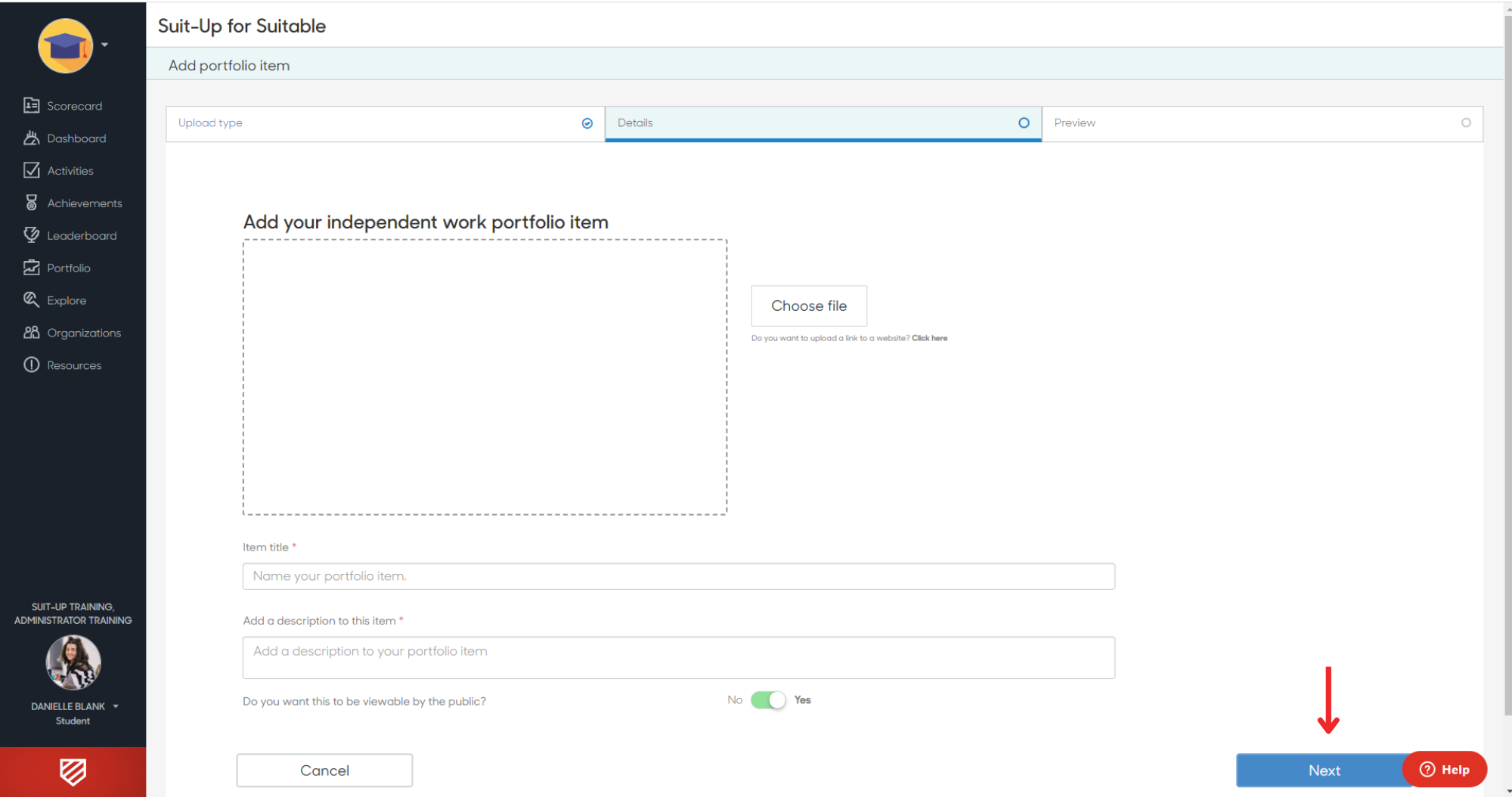 5. Ready to post? Click the blue 'Post to portfolio'. This will then make the item viewable by anyone who sees your Scorecard. If you'd like to make this private, toggle the 'Do you want this to be viewable by the public?' option before clicking the blue 'Post to portfolio'.
If you have additional questions, chat with us below or send us an email at support@suitable.co.