Keep in mind...
Student data Filters can be used to provide additional data for each student's account, such as Major, Minor, College, Residence Hall, Class Section, etc.
Within each filter, you must define the possible values (e.g. if the filter is Business Majors, the cohort values might be similar to the example below: Marketing, Finance, Entrepreneurship, etc.).
How to create Student Data Filters:
1. From the Dashboard, navigate to Settings > Data
2. Select Create Student Data Filter.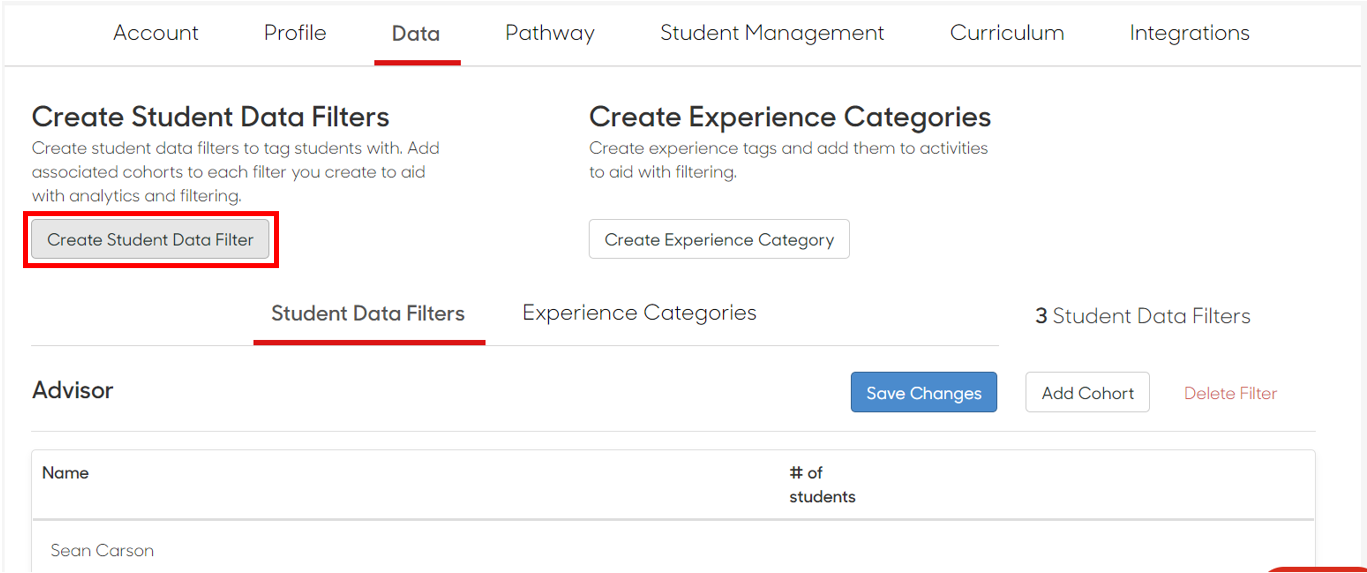 3. The below form will pop up. Once selected, add the student data filter and fill in the remaining information. Once done, click Add student data filter in the bottom right.
Review the questions at the bottom of the pop-up and switch the toggle to yes/no depending on your program's preferences.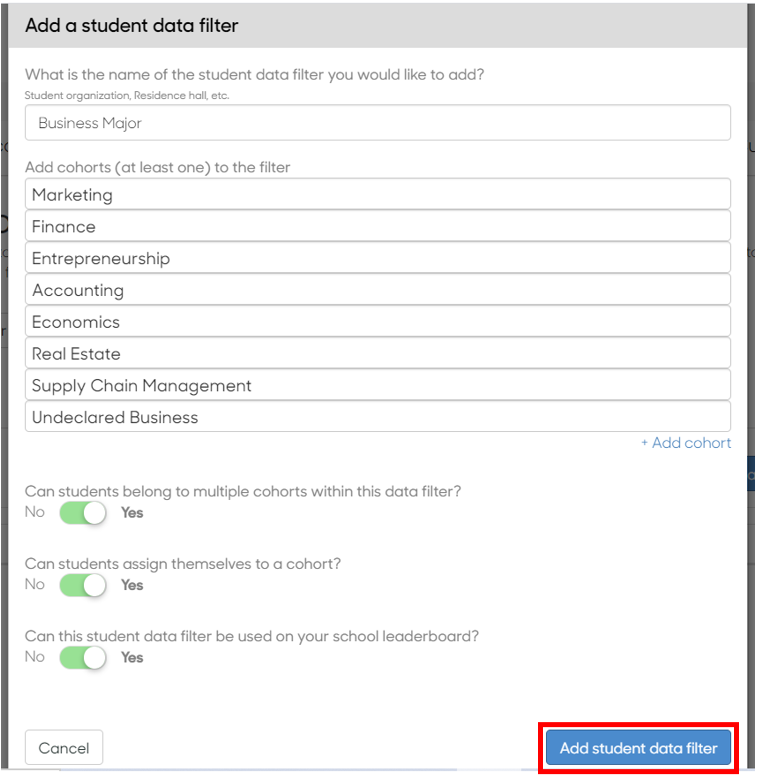 4. If added correctly, you will receive a message confirming the new tag.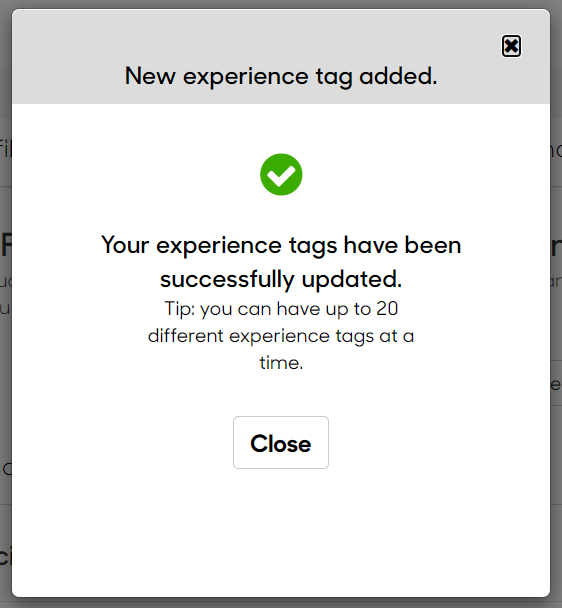 How to Edit Data Filters:
Within each Data Filter, you can:

Add Cohort
Delete Filter
Add the # of students
Remove the cohort
Update whether you want students to belong to multiple cohorts within
Update whether students can assign themselves to a cohort
Update whether the filter can be used on the leaderboard

At the end, select Save Changes.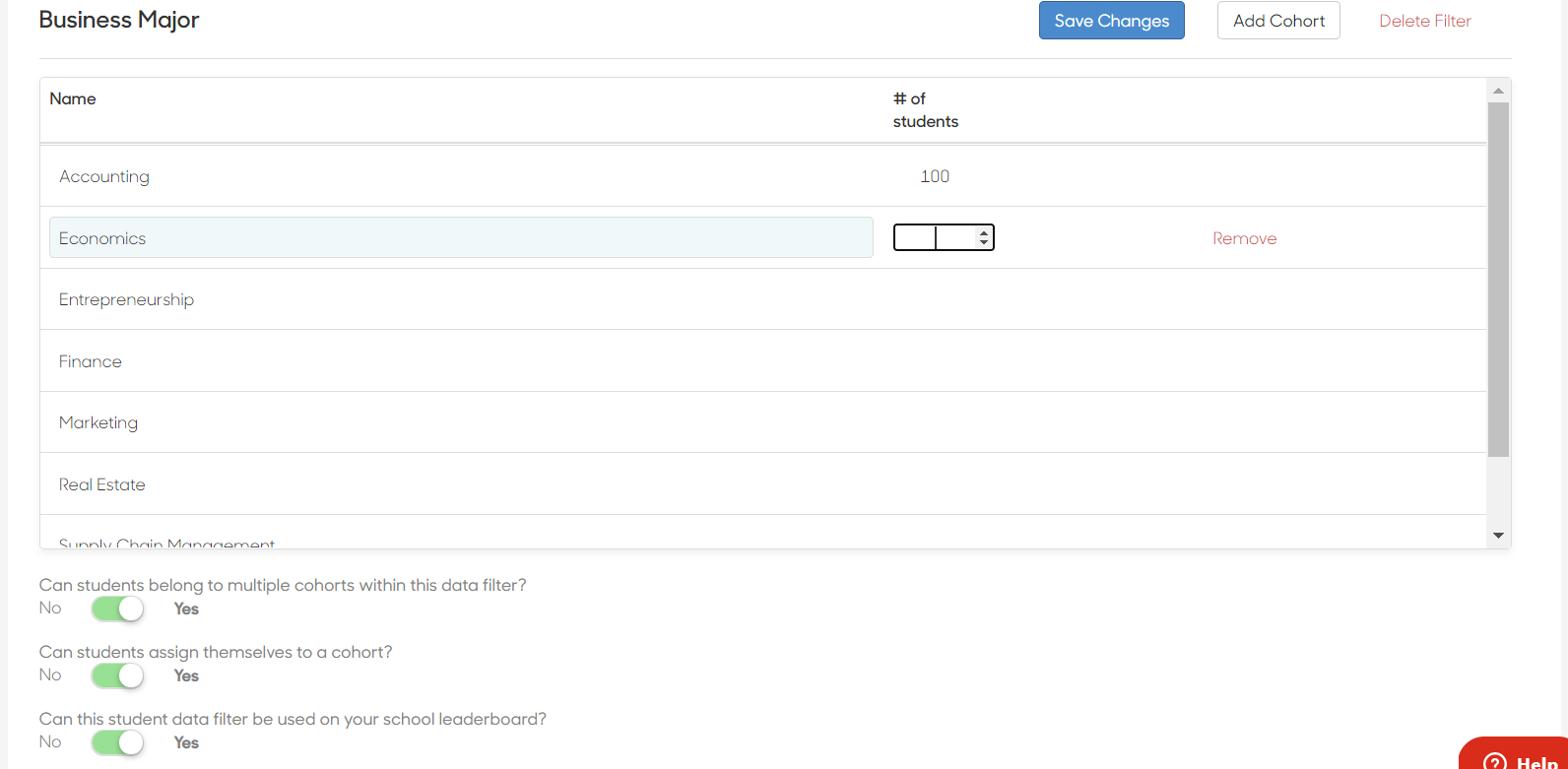 Visit the article Updating Account Information for Students to see how to assign and/or update student data filters for your students' accounts.