If you are running into the error below when navigating to Suitable from a course, please follow the instructions below. If you are still having trouble, reach out to support@suitable.co for further assistance.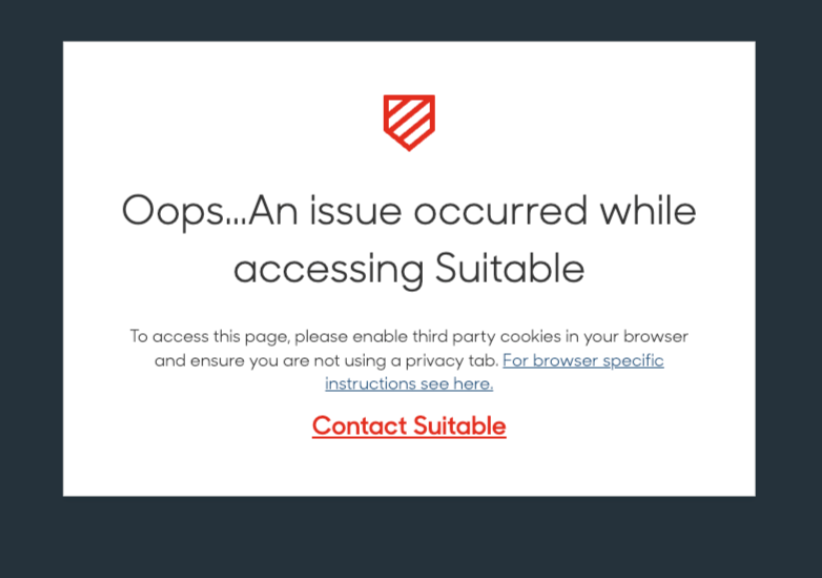 STEP 1 - Clear your browser's cache and cookies
STEP 2 - If Step 1 doesn't work, you will need to update the cookie settings in your browser. Specifically, make sure that the Block all third-party cookies setting is NOT selected.
Below are instructions on how to manage your cookie settings based on which browser you are using.
I am Using Safari
Enable cross-site tracking
Safari.LTI.Settings.mov
I am Using Firefox
Enable standard privacy protection:
Firefox.LTI.Settings.mov
I am Using Chrome
Toggle Block third-party cookies in Incognito
Chrome.LTI.Settings.mov