Keep in mind...
There are two types of activities that you can record: "Task" activities and "Event" activities. Tasks are normally recorded through a submission or reflection. Events are normally recorded by checking in through the mobile app.
Below is information on completing both types of activities:
1. Tasks will have an orange task icon

associated with them and will typically ask you to upload a submission item or write a reflection in order to complete them.
Task with submission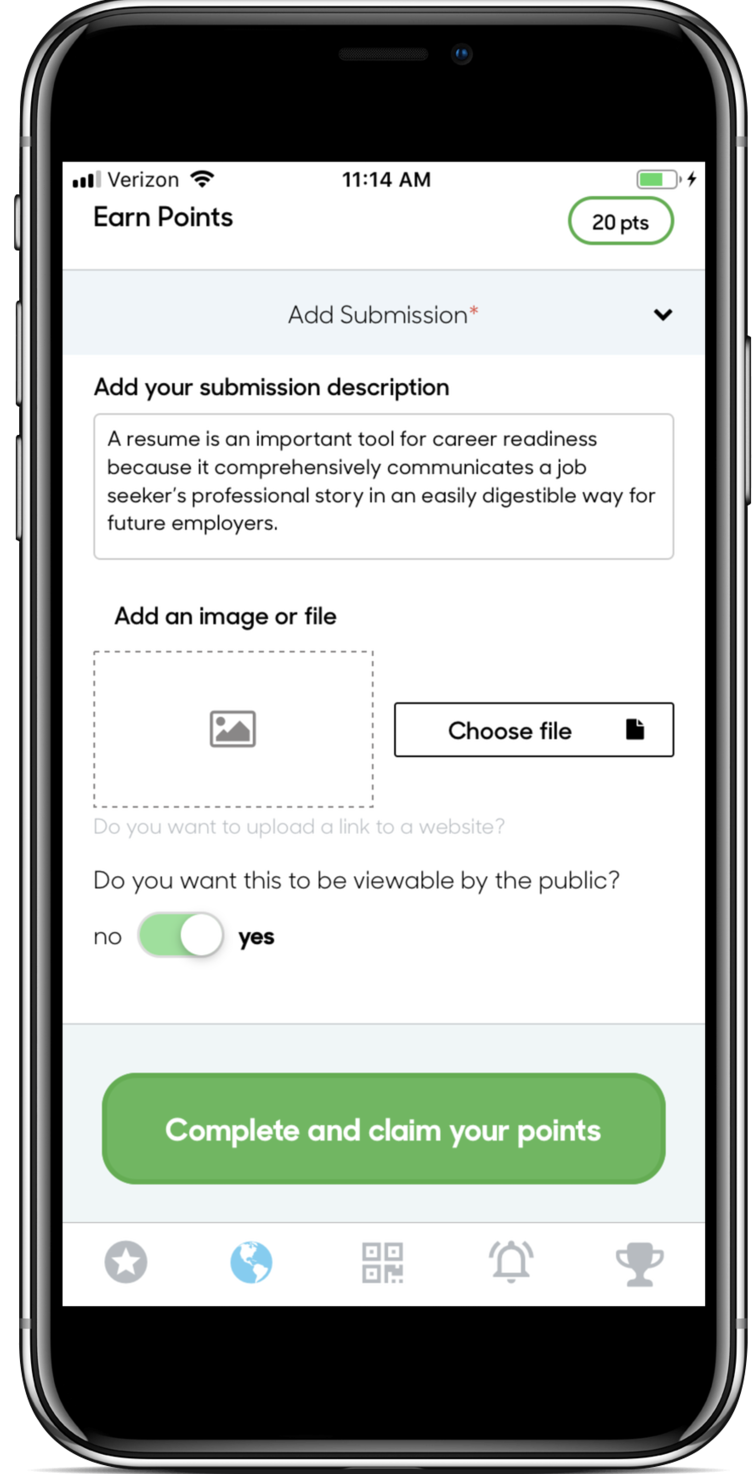 Task with reflection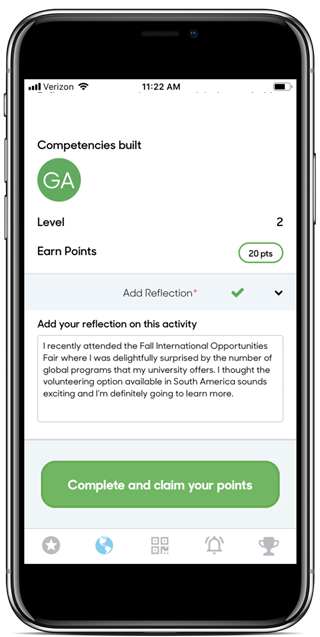 2. Events will have a white event icon

associated with them and typically ask that you scan a QR code at the event in order to complete it. To scan QR codes, log into the mobile app and use the custom built QR code scanner provided for you. To see what events are coming up, visit the Upcoming Activities section of the Activities tab.
Event with QR code scan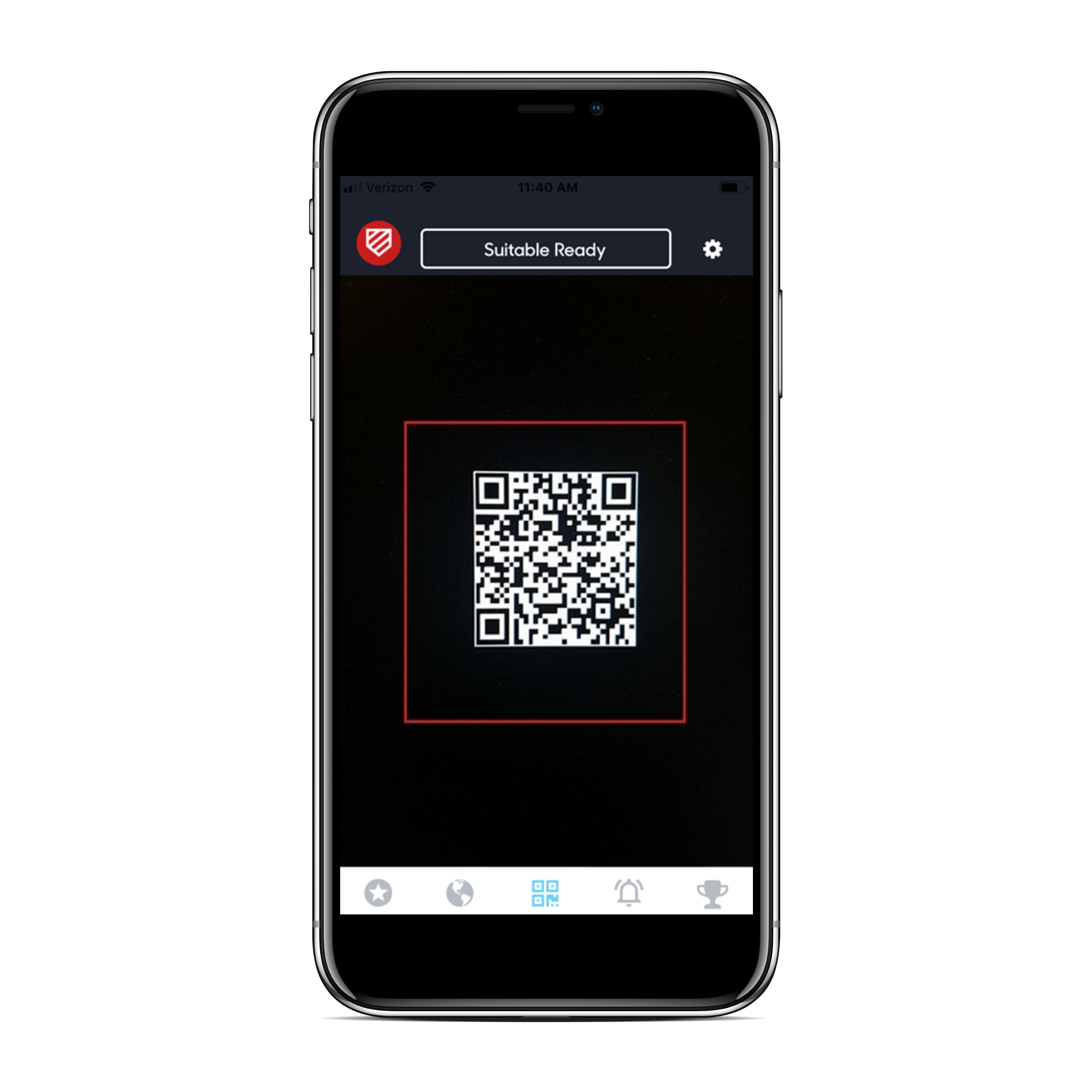 3. All of the experiences you complete will be recorded in your Scorecard. Your scorecard is only accessible through the web app. Sign in to your Dashboard, then click Scorecard near the top of the the left-side toolbar.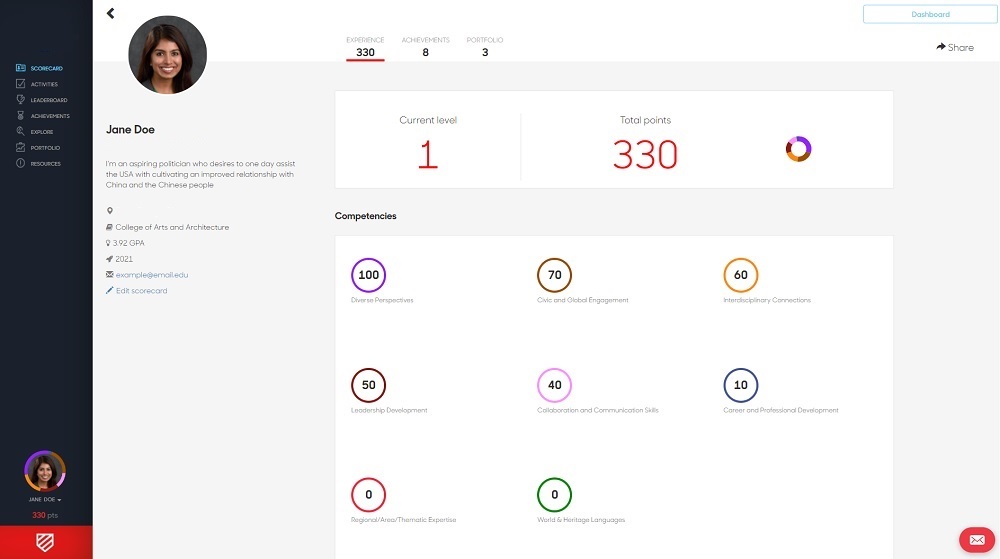 If, for any reason, you'd like to remove a completed activity from your Scorecard, please read our article on Removing activities from your Scorecard.
Your scorecard is unique to you. Simply click the Share button near the top-right of your scorecard to copy your unique link and then paste it wherever you'd like. For example, in your email signature, on your resume, or on your LinkedIn profile.
Other reminders!
If there is anything you are unsure about, or simply have questions about something, feel free to chat with us below or send us an email at support@suitable.co - we are happy to answer any questions you may have!