Keep in mind...
Use the Event activity type for workshops or events students can obtain credit for by scanning a QR code with the Suitable mobile app.
To Create an Event:
1. First, navigate to the Activities tab on the left-hand side of your pathway, and then select 'Create a new activity'.

2. The first tab you'll be brought to when creating the activity is to choose the type. To create an event-type activity, choose Event.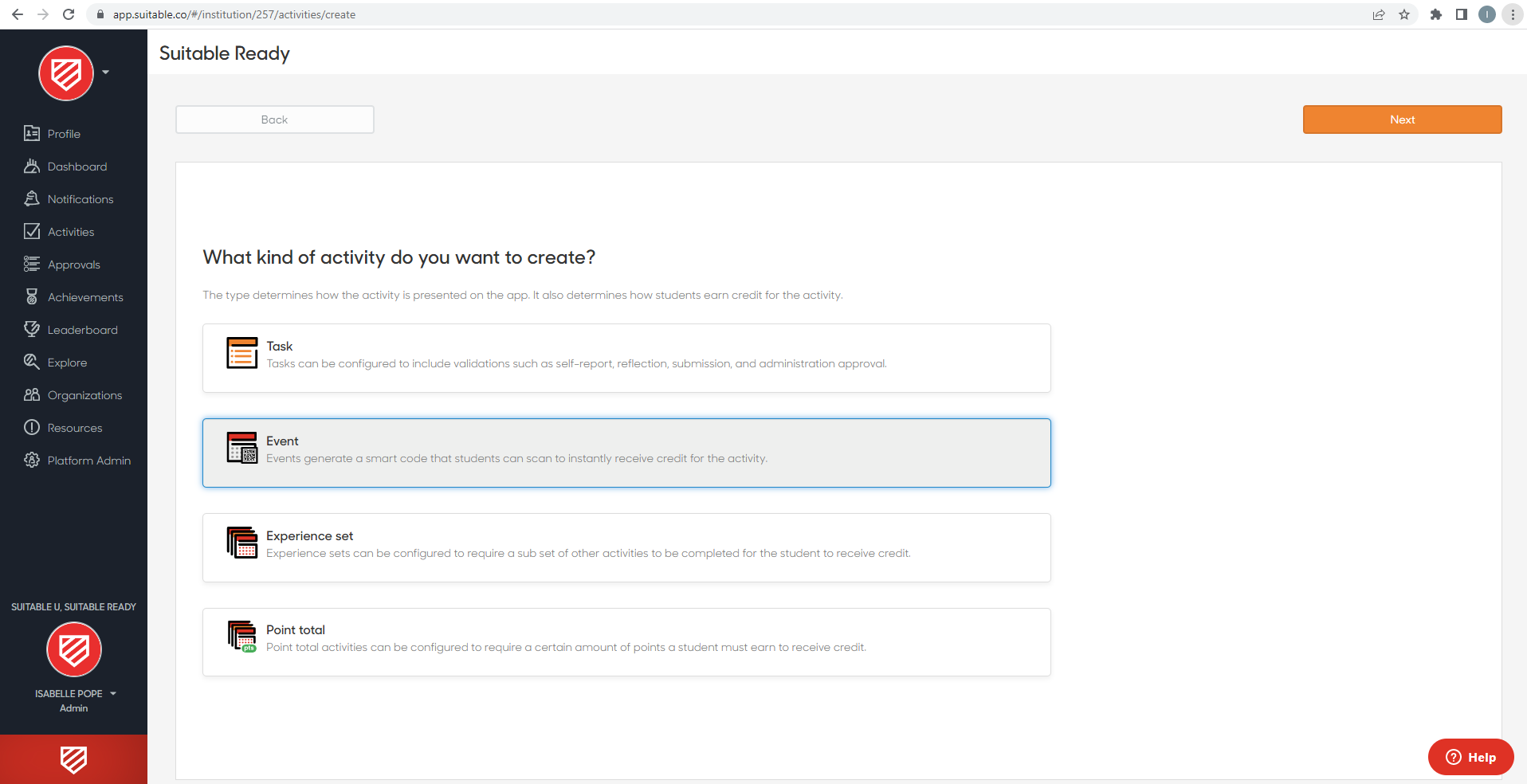 3. Next will be the Detail tab. Fill in all required information, as well as any additional information you may be aware of.

4. The smart code validation within the Validation tab in the activity wizard will be automatically toggled to Yes - this means that a QR code will be generated once you create the event.

5. Next is the Level and Competencies tab. You can associate as many competencies you feel are relevant to your event, but must choose at least one level and one competency.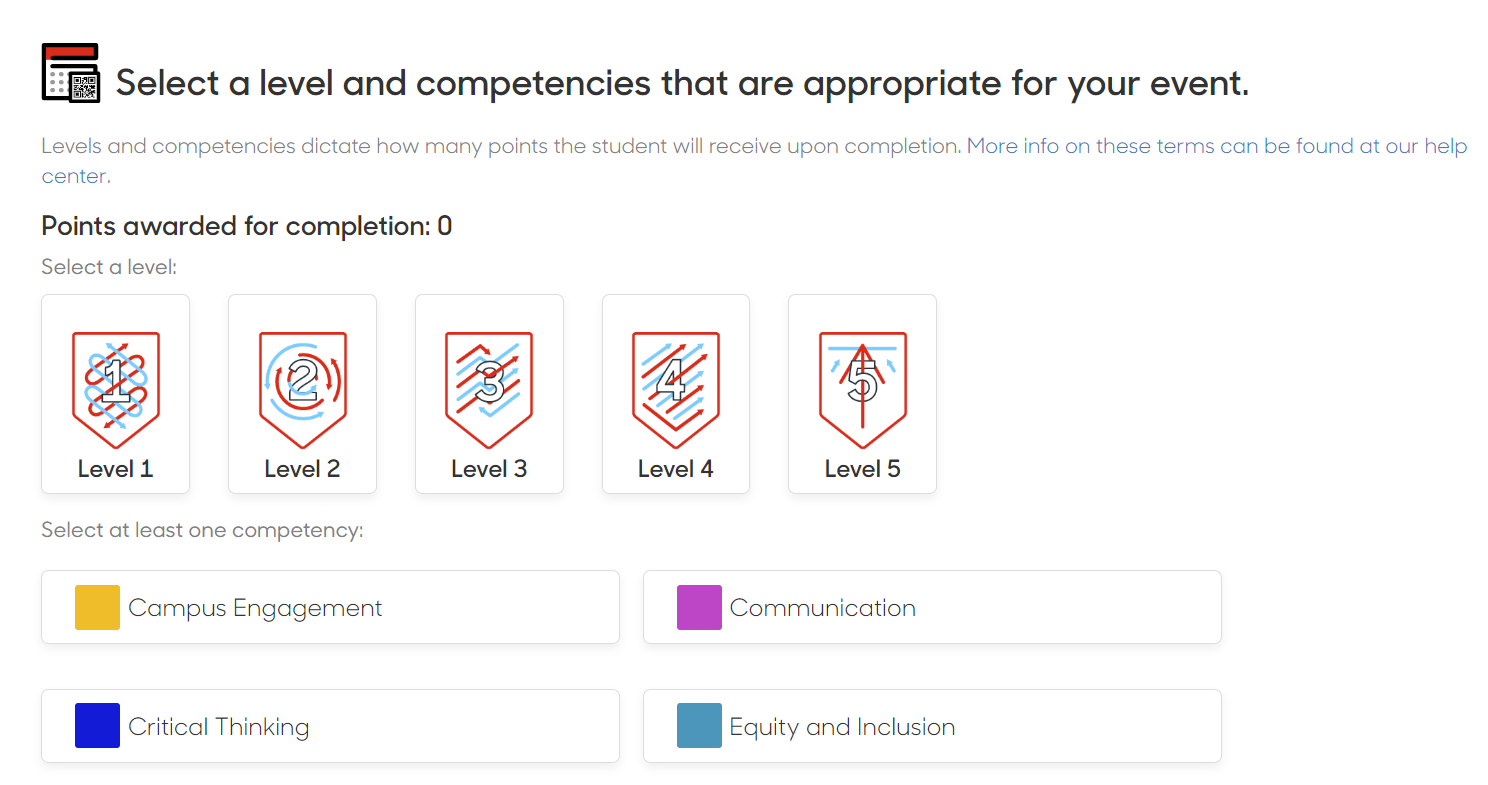 Note: the number of competencies that you apply to an activity acts as a multiplier for how many points a student may earn, based on the level that is applied. Read more about how this works here!
6. The next tab you will come across is the Option of tab. Use this option if you will be adding this event as an additional option to a pre-existing experience set. If you won't be doing this, skip to the Date tab.

7. In the Date tab, because of the type of activity you are creating, you will need to add a start date and time, as well as an end date and time. You can also add a location in this tab if that is relevant to your event.
8. Finally, you'll arrive to the Preview tab. You can use this tab to ensure all information about your event is correct before publishing it to the Activity Stream by clicking 'Approve preview and post activity' in the top right!

9. After the activity has been posted, you'll receive an email with the QR code to display at your event so that students may earn points. You can also access this QR code by following the instructions in this article.
After the event has ended
Your activity will automatically move to the Expired tab under the Activities page.
You will be able to obtain a completion report for the event by following these instructions.